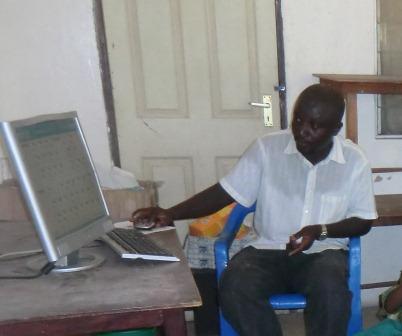 Samuel Gomez - Head Teacher
Samuel underwent secondary education in The Gambia at Serrkunda, before attending The University of The Gambia and Teacher Training College.
He acquired his Primary Teacher's Certificate (PTC) in 1992. In 200 he attended The Gambia technical Training Institute to attain his Higher Teacher's Certificate in commercial studies - Economics, Financial Accounting and Business Management.
In this photograph he is assisting teaching phonics to his pupils so they understand the relationship between the spoken word and the written word.
In 2008 Samuel completed his Bsc at the University of the Gambia. He has taught in many Primary and secondary Schools in The Gambia.
His experience is exactly what the Abba School needs, as we look to the future and to give the children a realistic and useful education in today's changing world.
Samuel has been the Head Teacher of The Abba International School for five years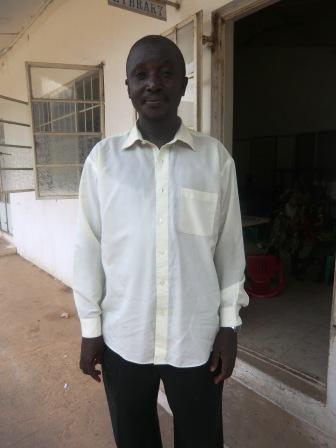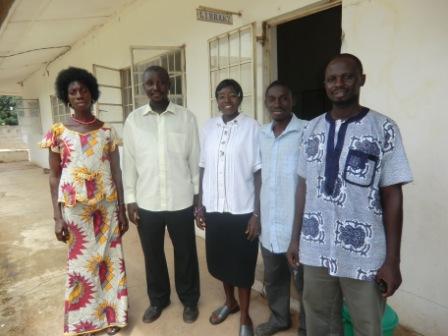 The Staff of the Abba International School
Along with Samuel Gomez, Daniel Jatta (2nd from right) Miss Mary Mendy and Susan Gomez are seen here with Pastor Francis Gomez (right), the director and founder of the Abba are members of staff.
Mrs Catherine Gomez was not present on this occasion.