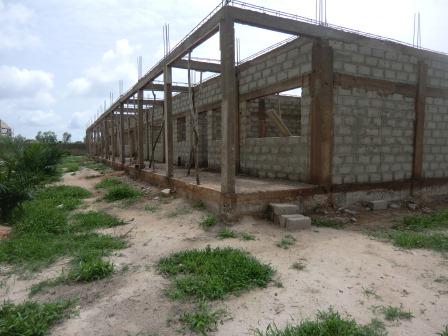 The school has been fortunate enough to purchase a substantial plot of land in Brusubi.
(See picture on left. We have plans approved for five classrooms and two offices downstairs and five classrooms and two offices upstairs in this particular block. There is another, a single-storey block for seven classrooms. This one is scheduled to be completed September 2012. )
Our vision is to create a campus with thirty classrooms, an administrative block, a library, a computer and IT Centre, and a dining hall with on-site kitchens.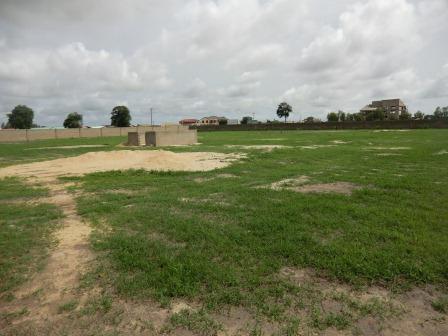 (See photo on left)
The large expanse of good, flat turf will enable the school to provide a football pitch (small size) and a basketball court.
There will be ample space for the children to have healthy recreation in a very safe environment. Our staff members are dedicated to ensure that your child attains their full potential in all aspects of curriculum, including those outside the classroom.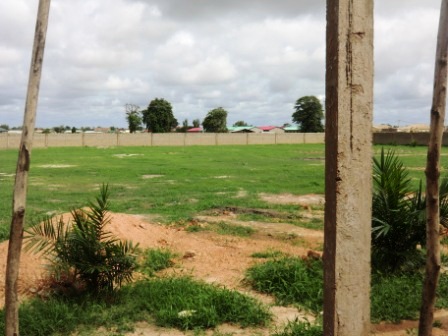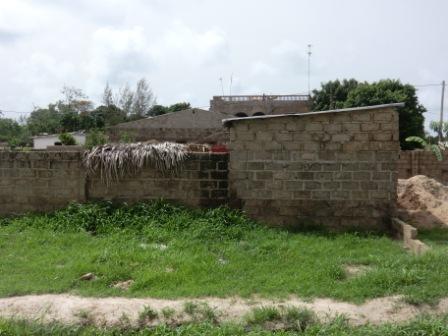 The vision is more than just a primary school.
With education clearly a vital aspect of life in modern West Africa, in time we will endeavour to provide a secondary school and a technical Institute in which young people may undertake vital courses to assist them to obtain useful employment in the commercial world.
A university education is often outside the grasp of a majority, however, this would go some way to ensure that those who cannot attend a university for whatever reason will be able to attain useful skills and knowledge that might assist them in both education and commerce.
The campus has the space and potential to provide first class facilities from the very young to the young adults.
Work has already begun on the two-story building that will eventually house our secondary school (above), but due to a lack of resources, this work has had to stop pending the opening of the primary school in September 2012. Once resources are available, the construction will continue.
(See photo on left)
However, it is essential that sufficient space be allocated to the staff, in addition to the offices and administrative areas. Therefore, extra land with buildings already on site have been purchased with a view to converting/constructing purpose built staff rooms
New pictures show the work in progress to get the school ready for opening next year.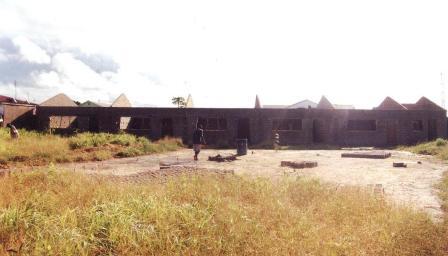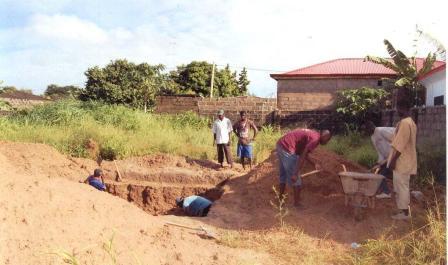 Foundations and other ground work is progressing well.
This is the single storey classroom block for the younger children. Now all that remains is to put on the roof, put in the windows and doors, fit the electrics and decorate.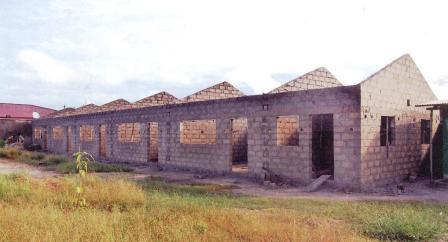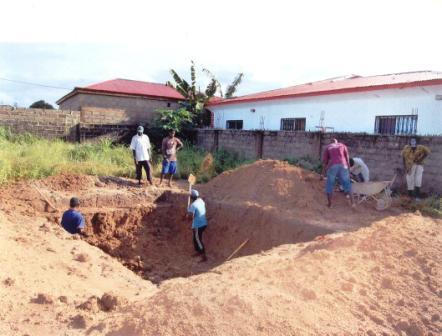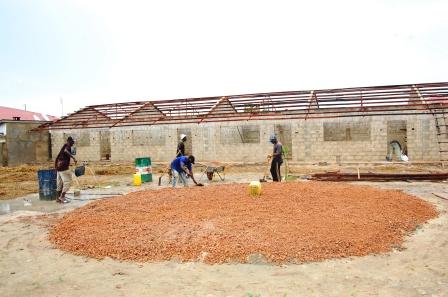 Progress! The work is picking up a pace. The single storey building is nearing completion.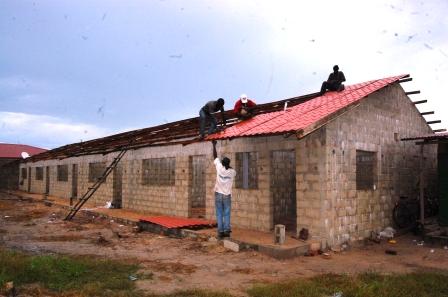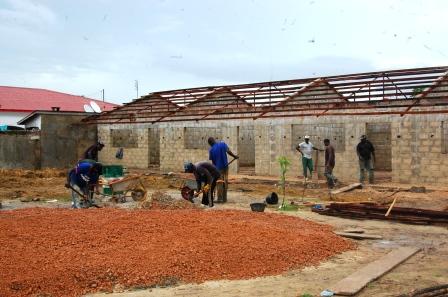 The roof goes on (below two pictures).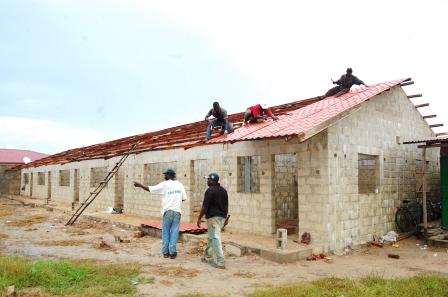 Below is a Picture Gallery of some of the developmental photographs of the work being carried out to complete the building for this September.
(Click on any photograph to enlarge.)
AUGUST 2013
There are just a few weeks to go before the official opening and inauguration of ABBA INTERNATIONAL SCHOOL By contrast with the photographs above, one can immediately see that real progress has been made, and we are on track to having excellent facilities by the time the official opening takes place.
Click on the photographs below to see them in greater details.
OCTOBER 2013
There are only days left before the official opening of the school,
Work is still ongoing to acquire equipment and furniture for the school - please see the gallery below of the new furniture that has been ordered
Plan of the School
Click on PDF icon below to download the plan of the school
The school is now blessed with some wonderful new facilities. This is having a positive affect on the pupils who have come first in the national Grade Three Exams